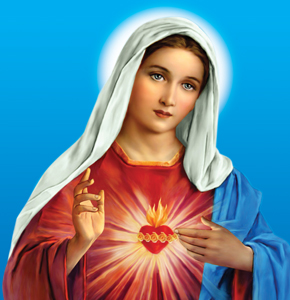 Holy Mary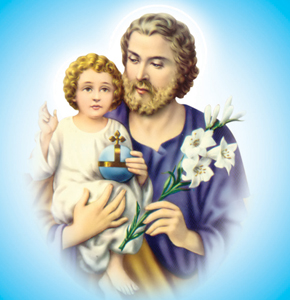 St.Joseph
PATRON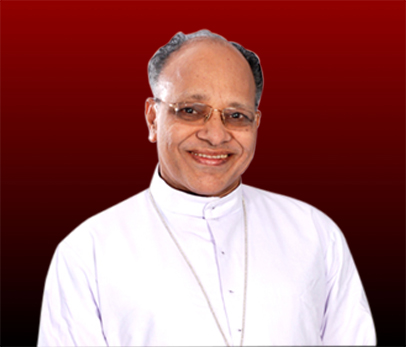 MAR. JACOB MANATHODATH
FOUNDER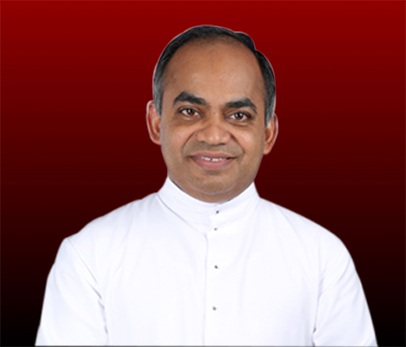 REV. FR. XAVIER KHAN VATTAYIL
FOUNDER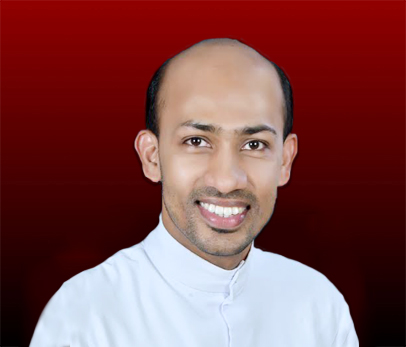 FR. BINOY KARIMARUTHINKAL
FOUNDER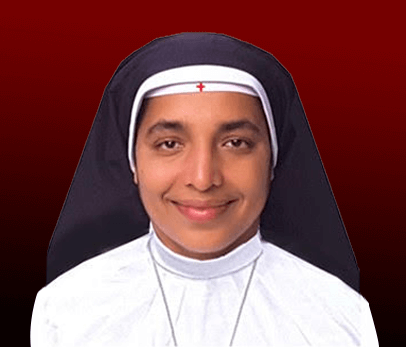 SR.AMY EMMANUEL
Abhishekagni Sisters
Abhishekagni Sisters (ASJM) is a Monastery, for women in Syro Malabar Church, erected by His Excellency Mar Jacob Manathodath in the Diocese of Palghat, Kerala, India. Our Mother House is located at Abhishekagni Mount, Thavalam near Sehion Retreat Centre, Attappadi. ASJM Monastery was founded by Rev. Fr. Xavier Khan Vattayil, Rev. Fr. Binoy Karimaruthinkal and Rev. Mother Amy Emmanuel with the sole aim of world evangelization through a life of prayer, penance and proclamation of Word of God, thus leading many people towards the love of God by deliverance ministry and using the charism of Holy Spirit.
Our Ministry
Our Vision
The Vision of Abhishekagni Sisters is to be the visible presence of the Holy Spirit through contemplative prayer,radical renunciation and self emptying love and to strive for World Evangelization as well as the empowerment of Priests , Religious and Seminarians so as to become the mother of souls… ! Apostolic ministries with penance and mortification will be the nature of our life.
Our Mission
The mission of Abhishekagni Sisters is the renewal of the Church through the proclamation of the Word of God and the constant intercessory prayers with penance and mortification for the whole world especially for Pope, Bishops,priests and religious. We render enriching ministries for priests, religious,deacons and candidates,ministries for the renewal of youth, families and parishes and thus to attain World Evangelization. We accomplish this by means of retreats which includes personal spiritual counselling,inner healing and deliverance services, personality development initiatives etc.These help enormous number of people to be delivered from their bondages.As the programmes are purely stirred up by the Holy Spirit and Word of God, they are powerful tools which change people's lives, restore broken families and relationships, provide healing to the whole person – body,mind and spirit and create wholesome Christian communities. Thus they will be able to live their faith and proclaim Good News to all..and to become a catalyst in renewing the Church.
Supporting Word Of God
"Thus says the Lord God,who gathers the outcasts of Israel, I will gather others to them besides those already gathered". (Is 56/8 )
"And now the Lord says ,who formed me in the womb to be his servant,to bring Jacob back to him ,and that Israel might be gathered to him, for I am honored in the sight of the Lord, and my God has become strength" (Is 49/5)
"It is too light a thing that you should be my servant to raise up the tribes of Jacob and to restore the survivors of Israel; I will give you as a light to the nations, that my salvation may reach to the end of the earth"(Is 49/6)
"Thus says the Lord of hosts: glean thoroughly as a vine the remnant of Israel; like a grape-gatherer, pass your hand again over its branches". (Jere 6/9)
"And he said to them, Go into all the world and proclaim the good news to the whole creation ". ( Mk 16/15 )
"The Spirit of the Lord is upon me, beacause he has anointed me to bring good news to the poor. He has sent me to proclaim release to captives and recovery of sight to the blind, to let the oppressed go free, to proclaim the year of the Lord's favor". (Lk 4/18-19)
Our Motto
To be martyred for Christ and His Church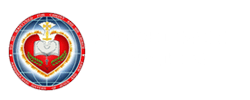 Abhishekagni Renewal Centre
 "Now my eyes will be open and my ears attentive to the prayer that is made in this place. I have chosen and consecrated this house so that my name may be there forever; my eyes and my heart will be there for all times" (2 Chronicles 7, 15-16)
Abhishekagni Renewal Centre (ARC) is the abode where God abides, to be with His people, to heal them and to fill them with His love and blessings. It is bedded in cluster green of high lofty hills of Attapadi. It is led by Abhishekagni Sisters of Jesus and Mary (ASJM) Monastery, with the sole aim of world evangelisation through proclamation of Word of God, to lead people towards the love of God by deliverance ministry and using the charism of Holy Spirit. This centre is under the patronage of His Excellency Bishop Mar Jacob Manathodath, Bishop of Palaghat Diocese. It is flourishing under the spiritual canopy of Rev. Fr. Xavier Khan Vattayil, Rev. Fr. Binoy Karimaruthinkal and Rev. Mother Amy Emmanuel and all ministries are conducted by them.
St. Dominic is the Heavenly Patron of this centre.
Abhishekagni Renewal Centre (ARC) renders its ministries to all people of different walks of life. For the renewal of consecrated lives Sisters Retreat, Seminary Brothers Retreat and Formation Training Programmes are conducted here. To make every family grow into the spiritual sphere of Holy Family and bring forth God fearing and Spirit filled children Couples Retreats (below 40yrs) are organised here. In order to build up the future of Mother Church and to form soldiers for the Kingdom of God, Youth Retreats and Vocation Discernment Retreats are held here.
Many outreaching programmes such as Sisters Retreat in different provinces (both in English and Malayalam), Youth Retreats in English, Nurses Retreats, and Catechism Students Programme in different Parishes are under this Centre. This centre is situated at Abhishekagni Mount, Thavalam, in Palghat District.
Abhishekagni Renewal Centre Retreats